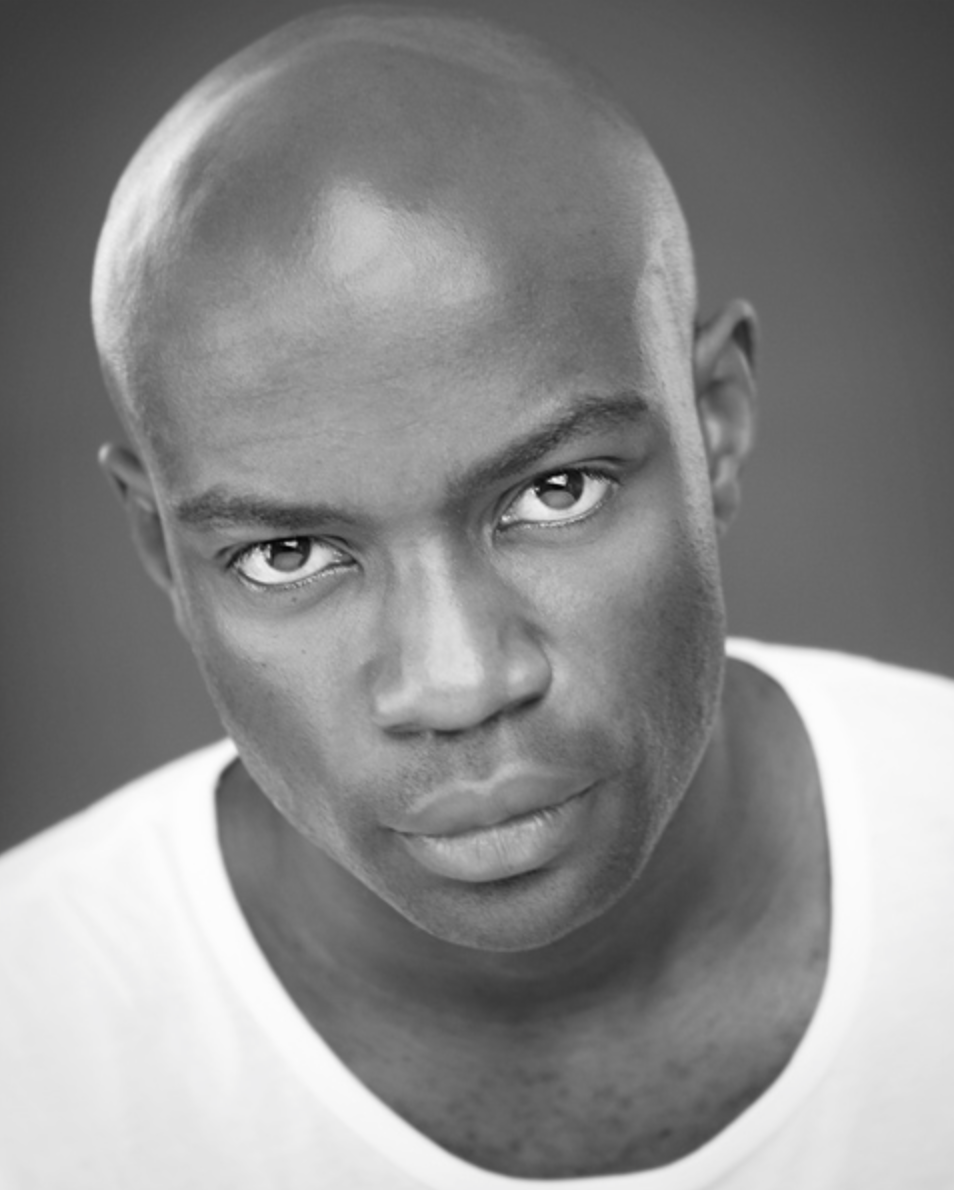 DAVID GYASI / ANDREW DEELEY
David Gyasi grew up in Hammersmith, West London. He appeared in numerous UK TV series before his notable portrayal of Victor in the 2012 BBC six-part drama WHITE HEAT.
However it was his first major film role in the Wachowskis' CLOUD ATLAS that garnered most critical acclaim. Wired magazine opined that "Gyasi's intense take on Moriori stowaway Autua is the movie's most compelling performance." David then appeared as Peterson in the BBC film THE WHALE featuring Martin Sheen.
In 2013 he played Romilly in Christopher Nolan's INTERSTELLAR. In 2014 Indiewire named him as a rising actor to watch. David recently completed filming ANNIHILATION by Alex Garland.
PIPPA NIXON / AMY
During her early stage career Pippa took on both contemporary and classical roles. In 2011, after stints at Shakespeare's Globe where she was commended in the Ian Charleston Awards for her portrayal of Jessica in THE MERCHANT OF VENICE, Pippa took on a three year residency with the world renowned Royal Shakespeare Company. Her portrayal of Titania in A MIDSUMMER NIGHT'S DREAM drew critical attention, with The Daily Mail declaring "Miss Nixon has an assurance and poise worth many bags of showbiz gold."
However it was Pippa's performance in Maria Aberg 's 2013 production of AS YOU LIKE IT that garnered most critical acclaim. The Guardian wrote "Nixon joins Vanessa Redgrave, Adrian Lester and the late Susan Fleetwood in the select pantheon of memorable Rosalinds ... It is a captivating, wittily androgynous performance that ushers Nixon to the threshold of stardom."

YENNIS CHEUNG / KEM
The daughter of two Beijing Opera performers, Yennis Cheung was raised in Hong Kong. At fifteen she won a place at the Hong Kong Academy for Performing Arts, majoring in classical opera. At around this time, Yennis was signed as a recording artist and released three solo albums: YENNIS CHEUNG, SEALED ROOM and ECCENTRICITY.
Yennis made her screen debut in the independent film UNDER THE RAINBOW. Roles in more commercial Hong Kong films followed, including LOVE AND LET LOVE, TAKE FIVE, PR GIRLS, and HERO OF THE CITY. Her recent film roles include the John Cusack drama SHANGHAI and Sam Mendes' SKYFALL alongside Daniel Craig.
JASON WONG / DAO
Jason was born in West London and studied at the Royal Central School of Speech and Drama. He got his US TV break with the role of Fitzpatrick in the Primetime Emmy Nominated ABC Drama series MISSING starring Ashley Judd and Sean Bean. Following this he appeared in Steven Knight's REDEMPTION starring Jason Statham before co-starring in the horror action film ASYLUM with Oscar nominated actor Stephen Rea (THE CRYING GAME).

CRISTIAN SOLIMENO / PETE
Cristian was born and grew up in Paris, of English and Italian descent. His first notable role was his portrayal of Jason Turner in FOOTBALLERS WIVES. Cristian went on to make a number of TV guest roles and appeared regularly in the series STRICTLY CONFIDENTIAL.
In 2007 he played the Guardian in HIGHLANDER: THE SOURCE. The next year he made his writing and directing debut with the short film LOVE. It won the Grand Prix Asturias in Gijon Film Festival, the Best Acting Award in Rhode Island Film Festival and was nominated for the Grand Prix in Puchon Film Festival.
Cristian followed this up by writing and directing the feature thriller THE GLASS MAN with Andy Nyman, James Cosmo and Neve Campbell. In 2013 he played Arturo Merzario in Ron Howard's double Golden Globe nominated RUSH.